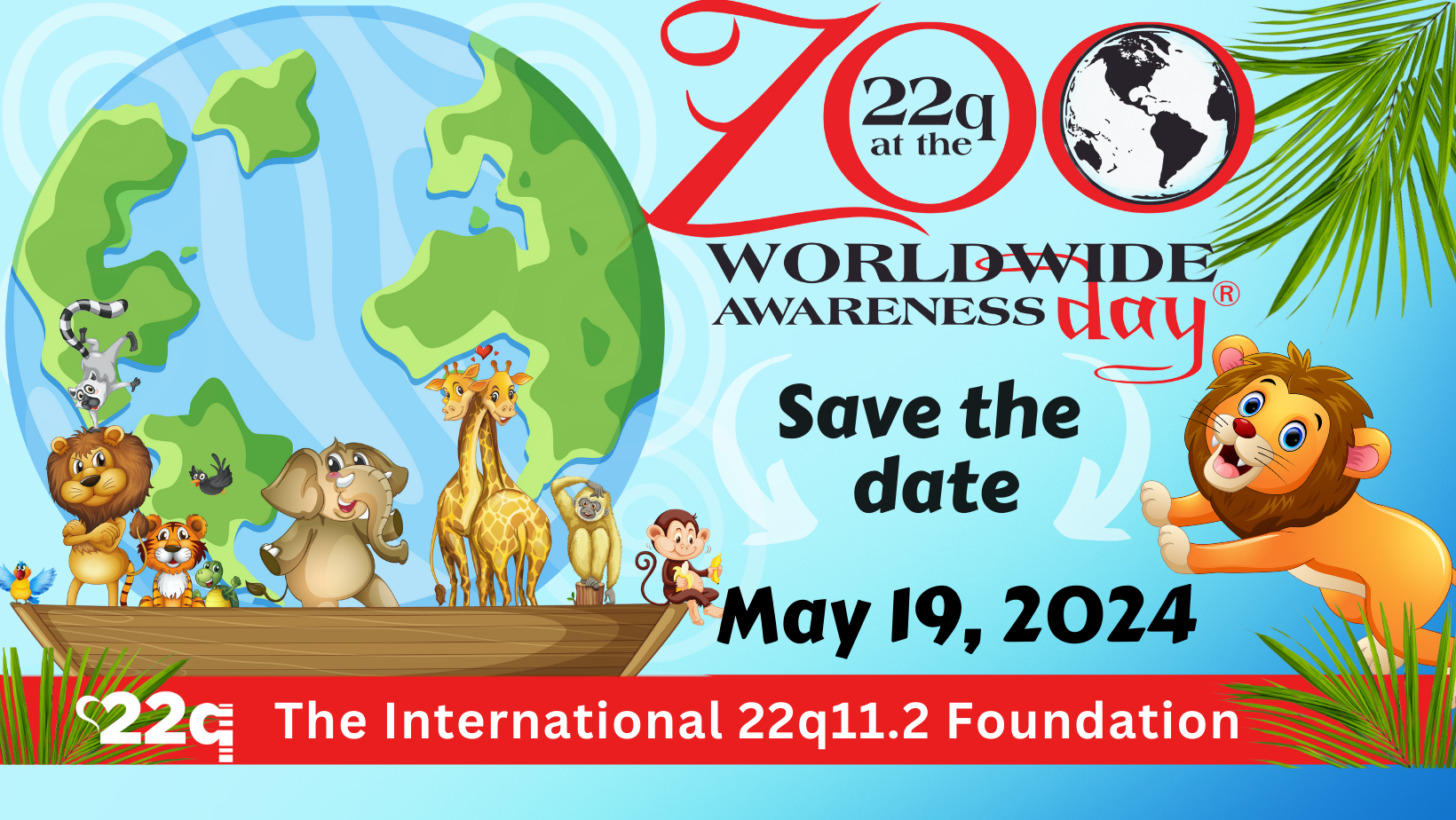 22q at the Zoo will kick off in Sydney, Australia on Sunday, May 19th, 2024 and continue westward at zoos around the world giving families, friends and professionals a chance to socialize, network and raise public awareness of 22q11.2 syndromes.
Developed by the International 22q11.2 Foundation, volunteers spread awareness at their local or regional zoo, park, playground or aquarium by handing out 22q Fact Sheets and educating guests and zoo visitors. Participants are recognizable by wearing official "22q at the Zoo" red T-shirts and "Ask Me About 22q" buttons.
Check out pictures from past events and stay up-to-date on the latest news by following our Facebook page!
For ticket information click on your local city or region below.
If there is no coordinator for your location, show up at the entrance to your local zoo, park or playground with a brown bag lunch wearing the official T-shirts (or plain red shirt) and plan to meet others at 11:00 AM. We add your name and location to the foundation website for other families to reach out to you…
History of 22q at the Zoo – Worldwide Awareness Day
22q at the Zoo – Worldwide Awareness Day launched for the first time on May 22, 2011. Learn more about the History of this event HERE.

Donate Today
At the International 22q11.2 Foundation we help families that need important resources and information to meet the needs of loved ones with 22q.