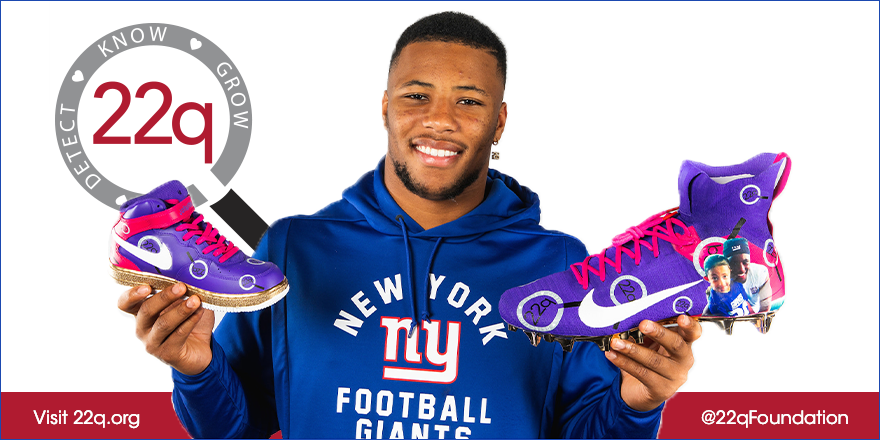 Help us build awareness, raise funds and share stories of how these amazing, beautiful 22q children overcome many obstacles to survive and thrive!
We work with families around the world to Talk About 22q!
We have several flexible campaigns and activities to help you spread the word.
Be part of our team and learn how you can get involved!
Look Who is Talking About 22q!
The International 22q11.2 Foundation is pleased to partner with Saquon Barkley and Devin Booker.
22q at the Zoo — Worldwide Awareness Day
11th Annual — 22q at the Zoo! — Sunday, May 16th, 2021. Find out more here.