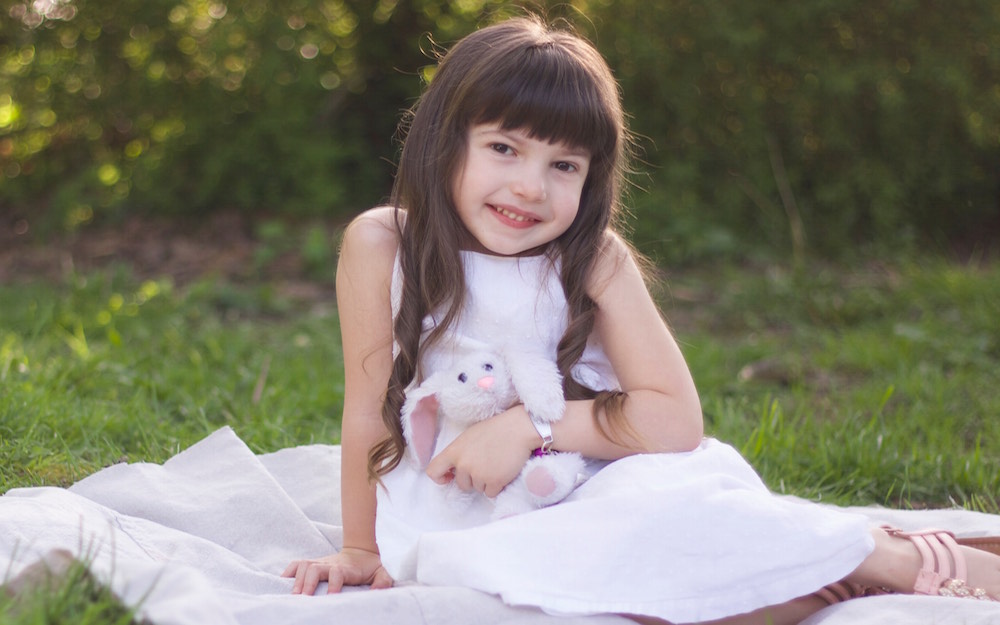 Evaluations Following Initial Diagnosis
To establish the extent of disease in an individual diagnosed with 22q11.2 deletion syndrome, the following evaluations are recommended:
Neonatal Period
Measurement of serum ionized calcium concentration to assess for hypoparathyroidism, followed by a formal endocrinology evaluation if abnormal
Measurement of absolute lymphocyte count; a low absolute lymphocyte count necessitates evaluation of T- and B-cell subsets and referral to an immunologist.
Evaluation of humoral immune response
Renal ultrasound examination to evaluate for structural renal defects
Chest x-ray to evaluate for thoracic vertebral anomalies
A baseline cardiac evaluation by a cardiologist that includes a chest x-ray, ECG and echocardiogram; if a vascular ring is suspected, a chest MRI may be required.
Infancy
Assessment for possible feeding problems such as significant gastroesophageal reflux; difficulty with sucking/swallowing, advancing feeds, addition of textured foods; vomiting and constipation
Speech and language assessment by age one year given that almost all affected children have delay in emergence of language and would benefit from early intervention strategies. In addition, such an evaluation aids in the diagnosis of a palatal abnormality/VPI.
After Age Four
Cervical spine films (five views: flexion, extension, AP, lateral, open mouth) in all individuals over age four years, the age that the cervical spine becomes ossified
As Needed
Evaluation of children with short stature (height below the 2nd centile) by an endocrinologist for possible growth hormone deficiency
Evaluation in any person with evidence of anxiety, mood disorder, behavioral differences, or frank pyschoses
Evaluation by a hematologist of any person with a history of a bleeding disorder
Treatment of Manifestations
Depending on the age and presenting problems of the individual with the 22q11.2 deletion syndrome, a multidisciplinary evaluation involving healthcare providers from the following specialties is often necessary: medical genetics, plastic surgery, speech pathology, otolaryngology, audiology, dentistry, cardiology, immunology, child development, child psychology, neurology, and general pediatrics.
Low serum calcium concentration warrants calcium supplementation in a standard manner and, when possible, referral to an endocrinologist because of the increased risk of renal calculi in individuals on long-term calcium supplementation.
Feeding difficulties should be evaluated by a gastroenterologist to assess for possible structural abnormalities such as intestinal malrotation/nonrotation, Hirschprung disease, and late-onset diaphragmatic hernia [McDonald-McGinn et al 2004].
Strategies for addressing feeding difficulties include: modification of spoon placement when eating; treatment for gastroesophageal reflux with acid blockade, prokinetic agents, postural therapy; and medication to treat gastrointestinal dysmotility and to facilitate bowel evacuation [Dinulos & Graf 1998, Eicher et al 2000].
Educational intervention and speech therapy should be instituted at age one year because of the high risk for motor, cognitive, speech, and language delay.
Growth hormone deficiency, if present, should be treated as in the general population.
Immune deficiency generally requires no specific intervention except treating infections aggressively. Rarely, prophylactic antibiotics, IVIG therapy, or thymic transplantation are required.
Early diagnosis and early intervention for psychiatric illnesses improve long-term prognosis in individuals with schizophrenia and bipolar disorder [Clarke & O'Callaghan 2003] and other disorders including autism and ADHD/ADD.
Prevention of Secondary Complications
Infants with lymphocyte abnormalities should not be immunized with live vaccines (i.e., oral polio, MMR). Their immune status should be re-evaluated in childhood before receiving live vaccines. In addition, antibody studies to assess results of immunizations are warranted.
Surveillance
Affected individuals require follow-up as needed on a "system by system" basis.
Regular developmental assessments benefit the child and assist the school in providing appropriate remediation.
Periodic reevaluation by a medical geneticist can apprise the family of new developments and/or recommendations.
Therapies Under Investigation
Search ClinicalTrials.gov for access to information on clinical studies for a wide range of diseases and conditions. Note: There may not be clinical trials for this disorder.
Other
Genetics clinics, staffed by genetics professionals, provide information for individuals and families regarding the natural history, treatment, mode of inheritance, and genetic risks to other family members as well as information about available consumer-oriented resources. See the GeneTests Clinic Directory.
See Consumer Resources for disease-specific and/or umbrella support organizations for this disorder. These organizations have been established for individuals and families to provide information, support, and contact with other affected individuals.